Sauder Sprint Car Racing Team Website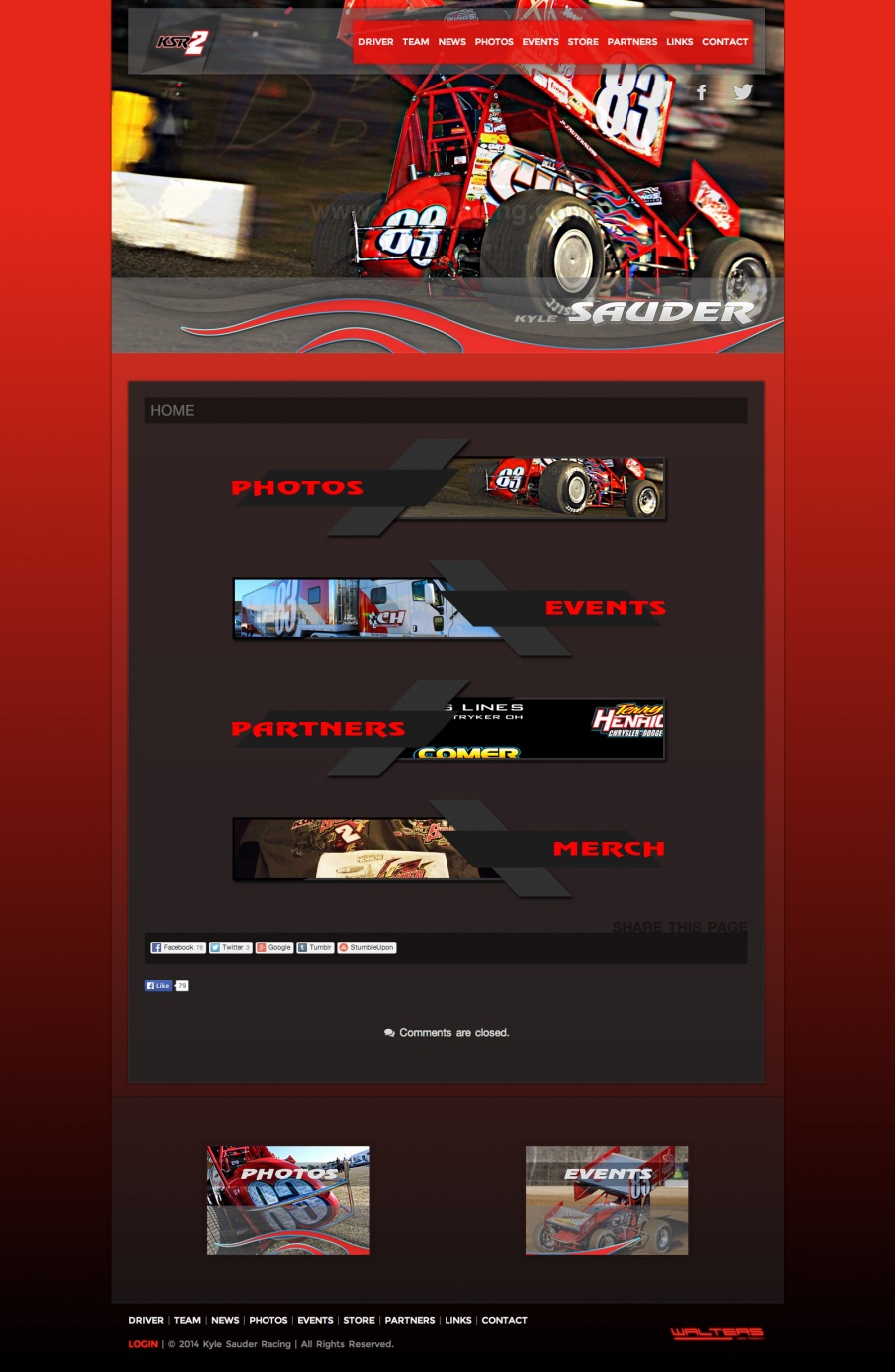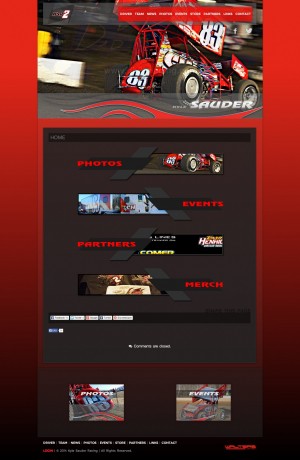 Driver Kyle Sauder Sprint Car Racing Team Website Released
(MAY 19TH, 2014) Kyle Sauder has made some major changes to his racing program during the off season. This year, the 2011 Limaland Track Champion has partnered with CH Motorsports and he will pilot the number red 83. Now, with a full season ahead Kyle Sauder has released a new sprint car racing team website showcasing the new team.
CH Motorsports and driver made their debut in spectacular fashion in April at Crystal Motor Speedway. The race began and shortly following resulted in Sauder wheels up and on his roof. A trip to the pits and a new wing later Sauder returned to the racing surface, dead last.
Sauder drove back into the top 5 with just three laps remaining, where a caution played in his favor. He was able to pick off 2 more drivers and finish in the 3rd position. However, a driver ahead was light at the scales. This gave Kyle Sauder the runner up spot in his debut with CH Motorsports.
Kyle Sauder Racing is excited to debut their new dirt sprint car racing team website to the motorsports community. Please log on at http://www.KyleSauder.com to browse the new website.
Kyle Sauder and CH Motorsports would like to thank all of their partners for the season. These include;  Allegra Printing – Travers City MI, J&J, Kistler Engines, Wings Unlimited and Simpson Race Products.
Kyle Sauder Racing is in constant pursuit of new advertising partners. If you are interested in being involved with Kyle Sauder and CH Motorsports please visit the contact page of the website for more information. The team has many different sponsorship levels available to fit any budget! They would be happy to explain in detail how motorsports marketing can benefit your business.
Stay tuned to the new Kyle Sauder Sprint Car racing team website and social media accounts throughout the season to receive up to the minute updates. The sprint car website will be updated regularly with team photos, results and any schedule changes that may occur. Be sure to visit the photo albums as well for any race fans entertainment purposes.
Kyle Sauder
http://www.KyleSauder.com
http://www.twitter.com/KyleSauder
http://www.twitter.com/KSauderRacing
http://www.facebook.com/KyleSauderRacing

Walters Web Design
http://www.WaltersWebDesign.com
https://www.facebook.com/WaltersWebDesign
http://www.instagram.com/WaltersWeb
Written By: Walters Web Design
About Kyle Sauder
Kyle Sauder has partnered with CH Motorsports after a year of independence. Kyle Sauder captured the 2011 Limaland Speedway sprint car points championship and was runner-up in the 2012 chase.
About Walters Web Design
Founded in 2004, Walters Web Design specializes in automotive website development and graphic design. We use advertising and social marketing to help facilitate visitors and potential customers to all our client websites. "We take pride in all of our customer websites and we want each design to be better than our last. We feel this is what has put us above all the rest in our industry." Walters Web Design is pleased to partner with the 'Kyle Sauder Racing' for the sixth year and we look forward to working with them far into the future.
Kyle Sauder Sprint Car Racing Team Website Photos