Nelson Car and Truck Center Launches Used Cars Website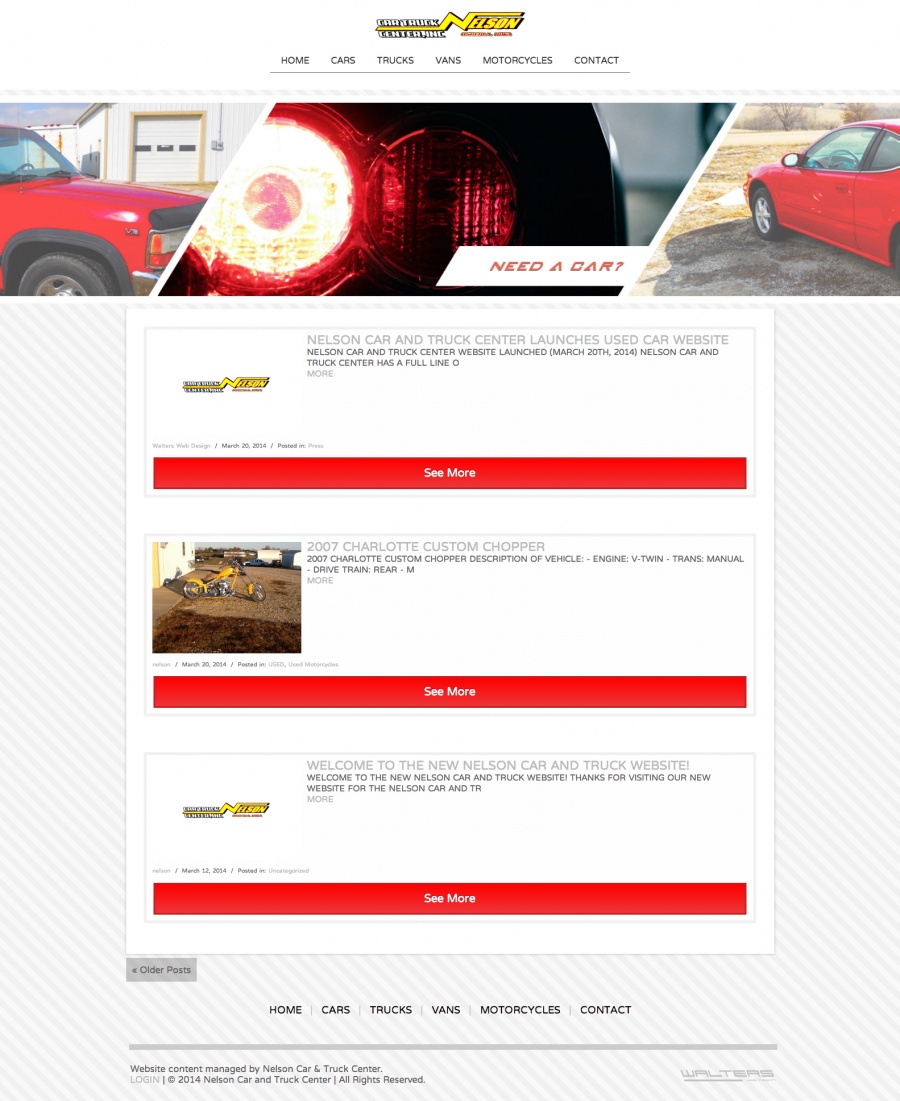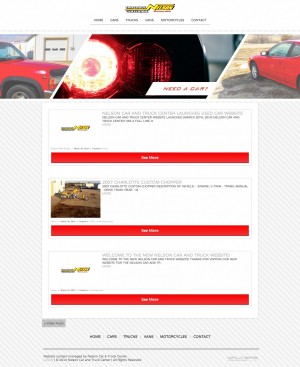 Iowa Used Cars Website Launched
(MARCH 20TH, 2014) Nelson Car and Truck Center has a full line of used cars, trucks and vans all available for immediate purchase. The Iowa used car lot can be in Osceola, Iowa be sure to stop in to view their inventory. You can also browse the full inventory on the Iowa used cars website via http://www.NelsonCarandTruck.com .
If you're in the market for a car make sure you point your browser to the new used car lot website to see if Nelson Car and Truck center can get your rolling in a new automobile. The full physical address is 2495 Highway 34 Osceola, Iowa 50213 where the full inventory of cars seen on the used car website is stationed.
Stay tuned to the used car website as it's always up to date with the latest automotive machines for sale. If you are in search of a car that's not listed give them a call at 641-342-6591 and they'll try to locate the vehicle for you.
Nelson Car and Truck Center

http://www.NelsonCarandTruck.com
Walters Web Design
http://www.WaltersWebDesign.com
http://www.facebook.com/WaltersWebDesign
http://www.twitter.com/WaltersWeb
Written By: Walters Web Design
About Nelson Car and Truck Center
Nelson Car and Truck Center is an Iowa used car lot located in Osceola, Iowa.
About Walters Web Design
Founded in 2004, Walters Web Design specializes in automotive website development and graphic design. We use advertising and social marketing to help facilitate visitors and potential customers to all our client websites. "We take pride in all of our customer websites and we want each design to be better than our last. We feel this is what has put us above all the rest in our industry." Walters Web Design is pleased to partner with 'Nelson Car and Truck Center' for the first year and we look forward to working with them far into the future.