BLOG: EMINEM Calls Danica Patrick A Vacuum On MMLP2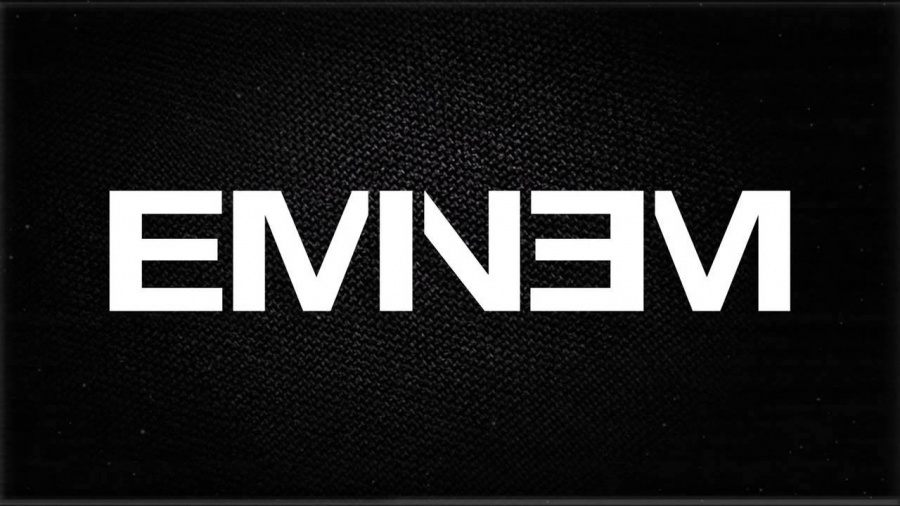 EMINEM Calls Danica Patrick A Vacuum Listen Below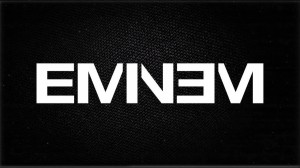 Buckle your seatbelt, rapper EMINEM is set to release his highly anticipated and quite possibly his final album on November 5th and if you're easily offended then this isn't the CD or article for you. While the CD hasn't yet hit the store shelves just yet it has managed to leak onto the internet and put millions of ear sets to good use. The new Slim Shady CD features two references of NASCAR drivers. One is the mention of Danica Patrick while the other, in a different song, a mention of racing legend Dale Earnhardt.
While EMINEM rarely speaks on NASCAR one could assume he is a fan of motorsports. In the past, he actually owned an ARCA Racing Series team that was formally based in his home state of Michigan. While not the driver himself, his name was featured as a title sponsor and co-owner of Carter / Eminem Motorsports.
In the mashup track titled 'So Far' Eminem mentions he met NASCAR driver Danica Patrick while she was in nylons and a skirt, he followed by explaining a conversation he either had in his head or had in reality, calling her a vacuum. Most likely this 'vacuum' term is in reference to giving blowjobs and emphasis on rumors she 'blew her way to the top'. While there is no way to prove the theory EMINEM relays, it has been the talk of the internet surrounding Danica Patrick and most female athletes who excel in not just male dominated sports but all jobs in life as well.
Another theory is that Danica Patrick is a vacuum because she sucks at her job, which is another term thrown around by NASCAR fans in connection with a sentence on Danica Patrick. I'm not personally saying she sucks, I'm just pointing out the possible reasons EMINEM used the word vacuum to describe Danica Patrick.
After calling Danica Patrick a vacuum EMINEM continued, calling himself a dirtbag. He then explained Danica and himself would be a perfect match. For those that didn't catch the link there, a dirtbag fits into a vacuum.
I wouldn't go so far to say this line is disrespecting Danica Patrick or that the two actually ever really met. EMINEM is known for placing names of celebrities into most of his songs for the sake of putting a smile on your face as you listen and laugh. The names of choice usually mean nothing more than the fact they rhymed with a word used in the lines previous or following.
Eminem 'So Far' Lyrics
My nerves are bad, but I love the perks my work has
I get to meet famous people, look at her, dag
Her nylons ran, her skirt snag
And I heard she drag-races, *burp* swag
Tuck in my Hanes shirt tag
You're Danica Patrick (yeah) work, skag
We'd be the perfect match
Cause you're a vacuum, I'm a dirtbag
Danica Patrick was not the first driver on the NASCAR Sprint Cup Series tour to be mentioned by EMINEM on the new album. In the MMLP2 hit single 'Rap God' he also references fan favorite Dale Earnhardt.
He says he's racing around the track. The term track used here is not a a racing track but the actual music track and racing describes to the speed of his rhymes, a simple play on words and reference to the line that follows. He then raps he's the Dale Earnhardt of the trailer park. Claims that both himself and Dale Earnhardt are legends and that EMINEM himself is a white trash god. Explained, EMINEM grew up in a trailer park and he's saying he is the Dale Earnhardt of the trailer park. In other words, EMINEM says he's the best (like Dale Earnhardt of NASCAR) and one of the most respected things to come from a trailer park.
Eminem 'Rap God' Lyrics
I'm beginning to feel like a Rap God, Rap God
All my people from the front to the back nod, back nod
The way I'm racing around the track, call me Nascar, Nascar
Dale Earnhardt of the trailer park, the White Trash God
Kneel before General Zod this planet's Krypton, no Asgard, Asgard
The lyrics of both songs, much like poetry can be interpreted many ways. I simply pointed out many of the possible explanations. I'm not usually one to do that as in general it's a complete waste of energy.
As a die hard and long time EMINEM fan myself, I learned in 1999 he's a genius when it comes to writing. Lines intertwine at warp speed. So many cross references through the course of a single verse can cause the actual meaning of lyrics used to have endless possibilities. The lyrics of wit can be interpreted many ways from the perspectives of each listener. That's a result of the constant intertwines and continuations or play on the lines previous and following the current syllable, or even word play on lines from previous albums. In this latest case, EMINEM briefly gazed into past lyrics via short snippets on nearly every song featured on the new MMLP2, re-igniting early works.
I usually just learn the rapid-fire machine gun firing lyrics, sit back, listen and enjoy my ear orgasm without looking into it too far beyond that. However, for the sake of this article I thought I should try my best to explain just some of the lyrics from my perspective, to help provoke a thought or two of your own.
EMINEM was crowned artist of the decade for selling the most albums of any artist from any music genre between 2000-2010. The MMLP2 is close to EMINEM at his best. Hilarious, embarrassing, serious, murderous, creepy and tasteless lyrics push out songs that will blast sound waves on earth as long as laughter is considered an enjoyable human emotion.
"I'm not here to save you, I'm just here for the ride. So, let me entertain you and everything will be fine."
Author: Shane Walters
EMINEM 'So Far' – Danica Patrick Reference Begins At 1:53
EMINEM 'Rap God' – Dale Earnhardt Reference Begins At 2:40