SKUSA Supernationals Revisited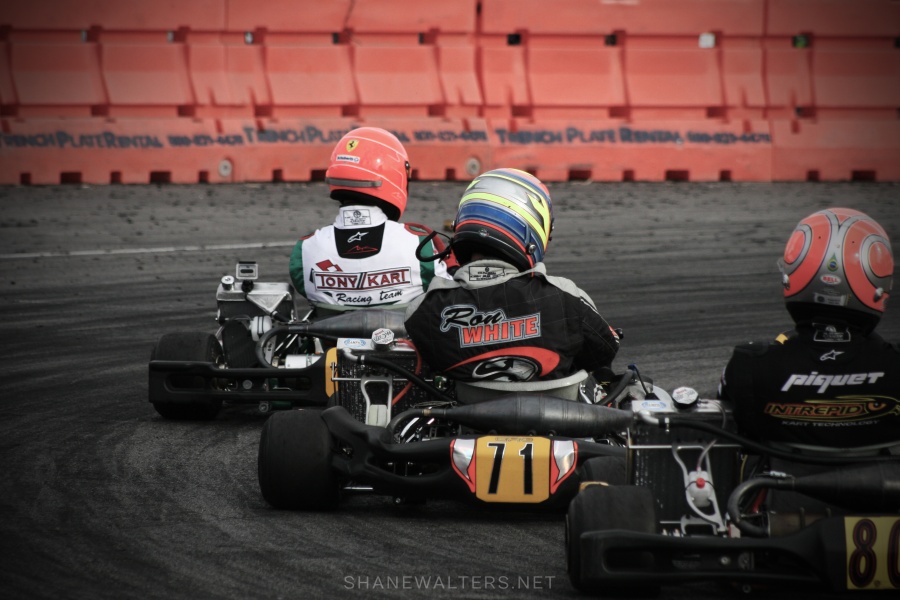 SKUSA Supernationals Photos Re-Edited
In 2009, the SKUSA Supernationals event was held in Las Vegas, NV, the biggest karting event in the United States. The parking lot of the Rio Hotel and Casino saw karts hitting speeds well over 100mph. Fans were packed all the way around the blazing fast circuit and just feet from the action. The appearance of former Ferrari driver Michael Schumacher drew a worldwide crowd of an unexpected size, estimated at 20,000 spectators.
I was there competing in the TaG class that year. When I wasn't behind the wheel of my Intrepid Chassis or under our Champion Racing pit tent I was on the outskirts of the racing surface taking pictures of some of the most well respected racing drivers in the world as they were competing in the purest form of motorsports, karting.
At the time of this event, Michael Schumacher had just announced a return to F1 with Mercedes AMG. However, before he made that return he competed in several karting events around the world including this SKUSA Supernationals race. Other drivers worthy of note that were in attendance included Nelson Piquet Jr, Sebastien Buemi, Norman Nato, Ron White among many others that have slipped my memory. These photos were snapped by myself in 2009 and I have re-edited for your viewing pleasure here in 2013.