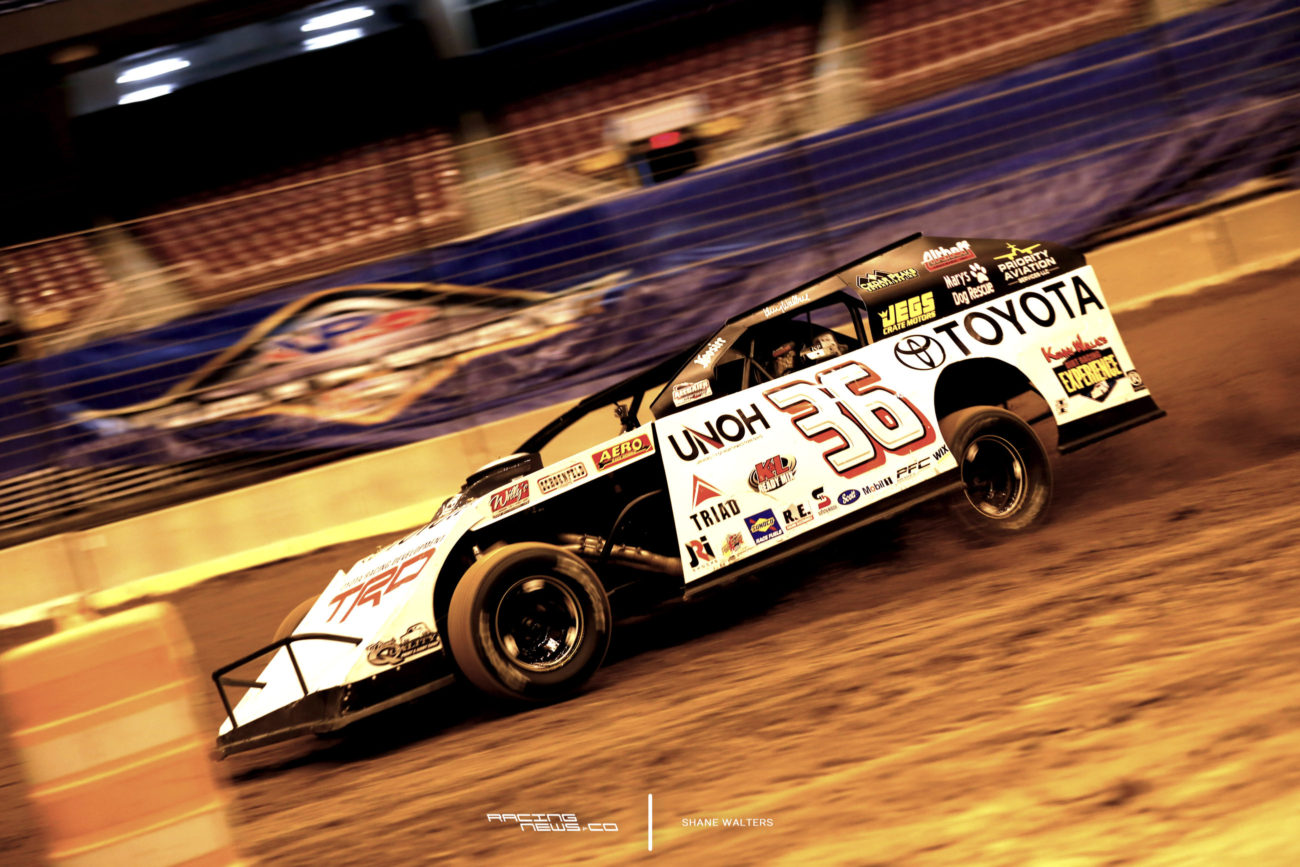 2016 Gateway Dirt Nationals Track Test – Kenny Wallace & Gordy Gundaker
Some of the very first Gateway Dirt Nationals photos are posted below. These are Gateway Dirt photos from a track test conducted on Tuesday.
I was at the Edwards Jones Dome all day today as the staff puts the final prep work into the racing surface. This weekend, will probably be the biggest dirt track race of the year. You're seeing the first images of the brand new track.
The Gateway Dirt Nationals conducted the very first on-track test today. Test drivers were local boys. Kenny Wallace driving a dirt modified and Gordy Gundaker driving a dirt late model. We were there along, shooting photos as well as video of the Gateway Dirt track test.
Watch: Cars on Track for the First Time at the Gateway Dirt Nationals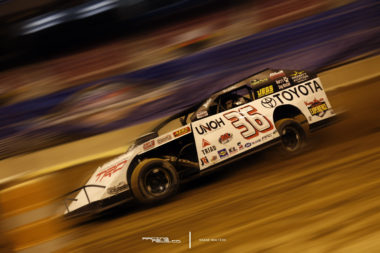 The track test was very useful to the event staff. The track had a low spot on the straight away. A slope that appeared un-visible to the human eye. But when you fly over that spot in a racecar you can feel bumps before you can see them. The crew is going to go to work and fix that spot of the track before the pit gates open on Wednesday.
Kenny Wallace also shared several others bits of info on the track shape and construction. He suggested to Kevin Gundaker that dirt be added all the way around the track wall. Building up a 6 inch wall of dirt before you reach the edge of the racing surface and the wall behind it.
The track test shown in the Gateway Dirt video below was a final attempt to perfect the track surface before the racing begins on Thursday. Kenny Wallace was happy to share information with drivers coming to the event. Even going so far as to let the dirt modified drivers what gear they should be running.
Kenny Wallace has tips for drivers coming to the Gateway Dirt Nationals, "We have a .735 gear in it. I went high on purpose and what I found is it's faster up there. Longer radius but it's good out there. "
Kenny has a 'less throttle' suggestion for racers, "My biggest suggestion to everybody is. That time I got to wide open. Just a little bit. Just to see if I could do it. It's not necessary to be wide open. But that time I was able to do that and get better forward bite up off the corner."
He continued, "Then at the end. I slowed up just like we would do at any bull ring and tracks got a lot of grip in it. This is the dirt that they use for the motocross races. It was voted the best dirt of all of motocross racing. This dirt has been sifted a lot. I holds moisture. This dirt reminds me of (Belleville, IL) Belle-Clair Speedway."
On his gearing selection, "I would definitely start out with a .735 gear. You might start out with a .700 but I just think you're going to be safer, make sure you start out with a .735 and you don't have to run wide open. I don't really see it necessary to run wide open.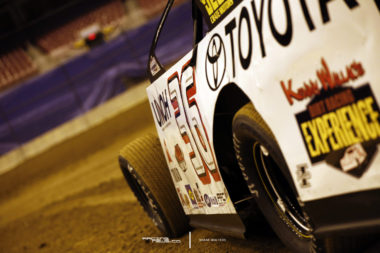 I was a racing fan well before I was a media member. As a lifelong dirt track racing fan it was one of the most exciting things I've seen. All those emotions and it was just two cars on track, a test session. I truely cannot wait for Thursday, 20 cars being 10 times as exciting.
Racing at the Edward Jones Dome begins on Thursday. The dirt late model and dirt modified drivers will also hit the track on Friday. Saturday is the main event. 3 solid days of fantastic dirt racing action in the middle of December.
We are offering full coverage of the dirt racing event. All the up to the minute Gateway Dirt news updates can be found on a single page here.
To get tickets to The Dome Dirt Race visit GatewayDirt.com
You can view the full Gateway Dirt event schedule here.
Gateway Dirt Nationals Photos – Track Test (Tuesday)
Photos: Shane Walters (Racing News)