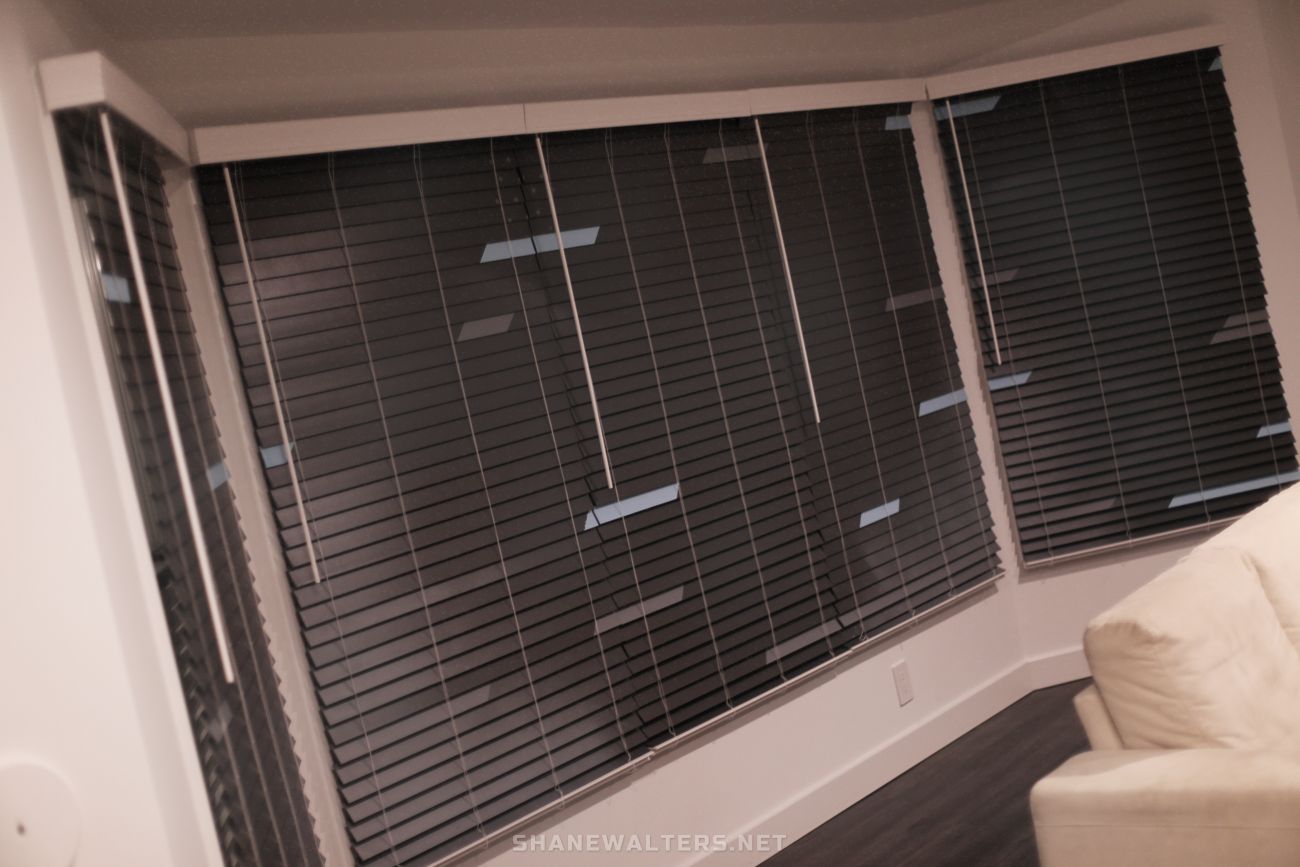 Custom Painted Blinds Project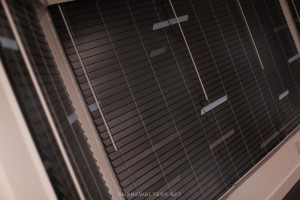 These now custom painted blinds started out as standard white Levolor blinds. I opened the box of brand new Levolor blinds and disassembled them, one by one.
I laid them all out on the garage floor, got out the paint gun and turned my blinds into a painting and reassembled them.
See the photos below of the competed blinds project as well as a few work in progress photos.
Custom Painted Blinds Photos
Custom Painted Blinds Work In Progress Photos