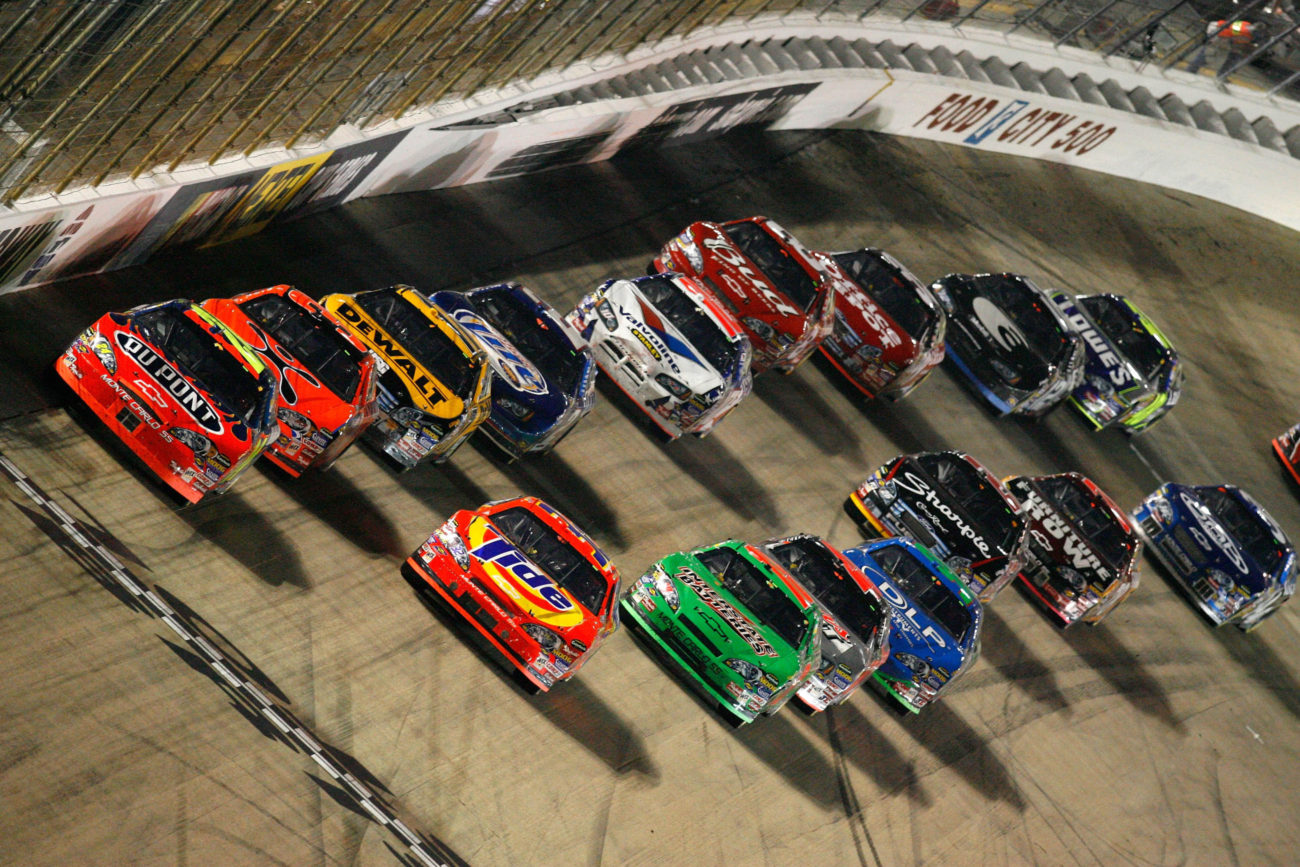 After Visiting My First NASCAR race in 1995 I Learned to Hate Jeff Gordon and So Did You
I hated Jeff Gordon. In 1995, I remember tossing a Jeff Gordon die-cast off a 3 story roof. Why? I thought a Jeff Gordon car looked best when it had a bit of damage.
I visited my first NASCAR race in 1995 at Bristol Motor Speedway. Jeff Gordon was the young California kid who came into the sport in 1992. When it came to short tracks he was a mix of fast and aggressive. The very things that make short track kings. The same thing that makes fans hate you.
Related: Jeff Gordon's Last Race – Today at Martinsville Speedway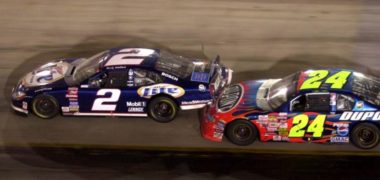 He wasn't at all afraid to move a driver out of the way and take the win. It didn't matter if you were a rookie or a NASCAR legend. All the same driving characteristics of Dale Earnhardt. He had all the things that put on a great show, bring fans to the stands and provide entertaining racing.
Jeff Gordon and Rusty Wallace battled nearly every year at Bristol. The #2 vs the #24 resulted in a lot of bump and runs. The classic battles might have even resulted in the invention that bump-and-run phrase.
However, in the mid 90's, the face of NASCAR was just beginning to change. The old Southern boys, sporting a mustache were on their way out. Jeff Gordon was one of the first to come through the door. But, Jeff Gordon knocked the door off it's hinges. He won his first race in his debut season and didn't take long to pick up his first title. In 1995, Jeff Gordon won his first of four NASCAR Winston Cup Series championships.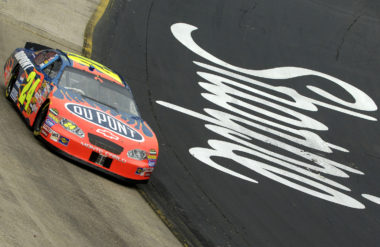 He and other young drivers would soon become the new face of NASCAR. If there's anything I've gathered being a NASCAR fan for 20+ years it's that NASCAR fans don't like change, of any kind.
Boo's of Jeff Gordon ensued. Parade laps, pace laps any laps resulted in booing of Jeff Gordon. If he was highlighted on the jumbotron, you'd hear boo's over the sounds of the engines. And this was at Bristol, where cars are on the extra side of loud bouncing of the surrounding aluminum seating.
Some fans took it up a notch. They were strong willed to hate Jeff Gordon more than the next guy. If he won, you can bet a beer can would be lifted over the Bristol fence, taking aim at the #24 car. Which was amazingly stupid by the way.
Related: Best Jeff Gordon Paint Schemes
The only time you witnessed cheers for Jeff Gordon was when he was in the wall. One year I remember seeing Jeff hit the wall in turn 3. Fans jumped out of their seats, spilt all their beer and nachos, just to cheer for a crash. I was 10 years old. 120,000 people (Bristol was smaller then) cheering against Jeff Gordon influenced me to do the same.
My hatred for Jeff Gordon lasted until 2005. That's around the time I realized all the the old guys were gone. The edge of the drivers had been grounded off. The new driver personalities were robotic. The strong edgy characters of the drivers in the sport were gone.
With the exception of Jeff Gordon who was in the sport just early enough to pick up a bit of the old style. Once the young California kid, was now the only driver left with ties to the good ol' days. I had an epiphany realization that I had actually come full circle. I was now a fan of Jeff Gordon.
Right now, Jeff Gordon is running his final NASCAR Sprint Cup Series race as we speak. His 805th start will end his career at the short track of Martinsville Speedway. I hope he picks up 94th career in his final NASCAR race.
Author: Shane Walters
Jeff Gordon Photo Album
Photo: Sherryl Creekmore/NASCAR
Nick Laham/Getty Images
Ronald Martinez/Getty Images
Rusty Jarrett/Getty Images
Chris Graythen/Getty Images for NASCAR
Worth Canoy/VPS