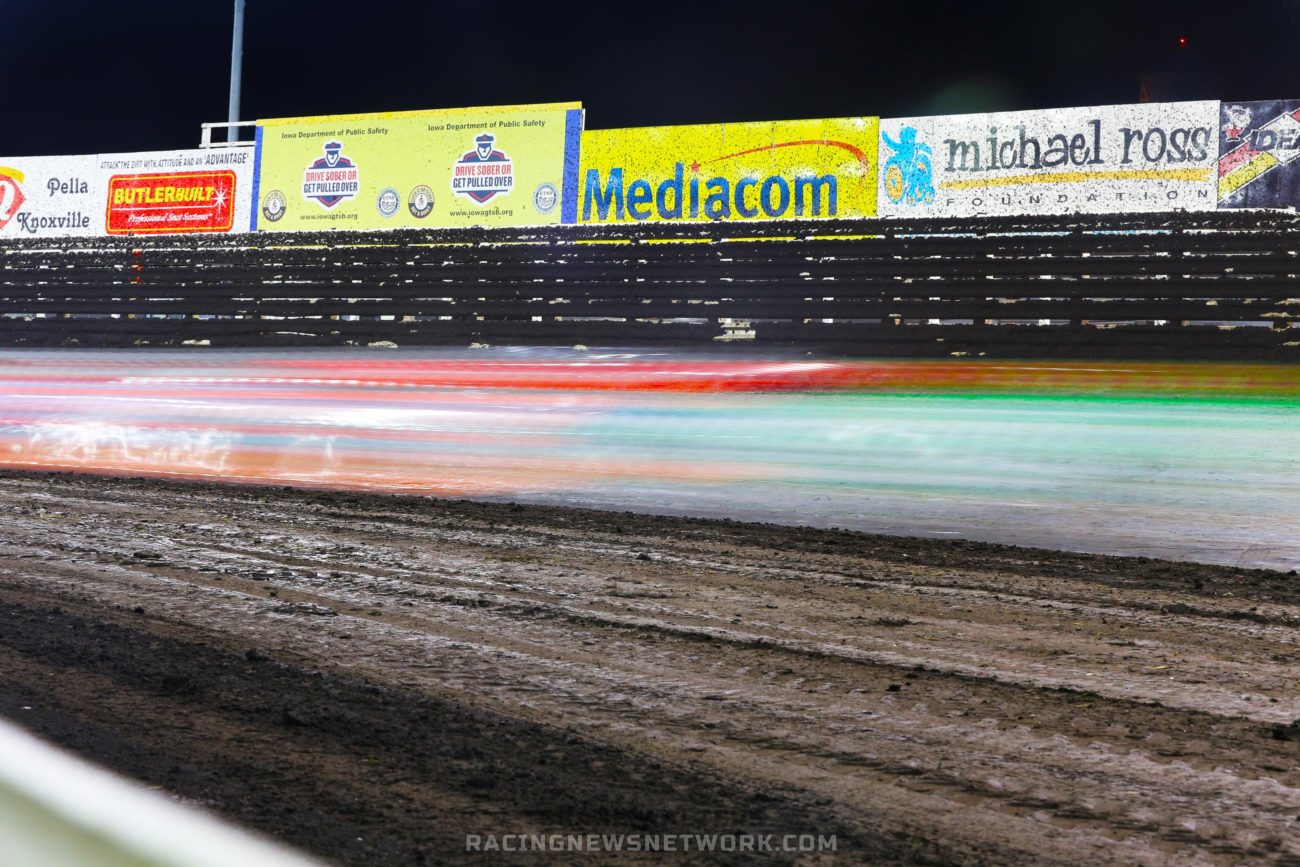 Dirt Track Racing Safety – Basically no Advancements
Dirt racing safety improvements are non existent and I can't understand why. We've seen countless dirt track deaths over the years. Basically nothing has changed and nothing is being developed in regards to safety yet we keep going faster.
The death of Bryan Clauson has me frustrated with dirt car sanctions specifically. Drivers and teams aren't going to act themselves. Safety means added weight and added weight means slower lap times.
Race cars can always be safer, sacrificing weight and/or appearance. But it takes a sanctioning body to enforce new standards in safety. In most cases the sanctioning bodies even need to develop the new technologies themselves.
Furthermore, dirt drivers can usually be run under multiple sanctions with the same car. If a sanction acts too drastically on rule changes they are excluding all dirt teams who consider the other series their 'primary' series. Meaning it will divide the class and force drivers/teams to pick between the two.
We cant have that. So, it forces multiple sanctions to act together when enforcing new rules. That in itself is a separate issue as people don't generally agree, on anything, in any discussion. If people can't agree and sanctions can't act together then the vote in general, is to leave things alone.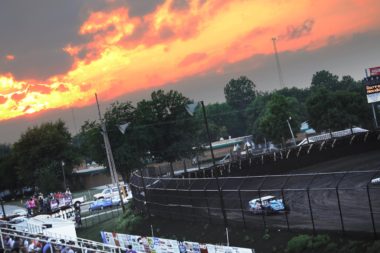 A midget or sprint car is very unique high-powered racing machinery. Safety components aren't going to trickle down from NASCAR or the automotive industry. Things that work on a NASCAR Racecar won't necessary apply to these winged or non-winged machines.
That means the dirt racing sanctioning bodies need to develop their own forms of technology specific to their respective machines. NASCAR isn't going to do it for them. Yet, nobody is stepping up to the plate to do so, nobody.
There is no form of the NASCAR Research & Development Center for dirt. When accidents happen in NASCAR, cars are impounded and dissected to find solutions and answers.
Just this weekend at Watkins Glen a NASCAR Xfinity Series car exploded. Curiosity all around, as nobody had seen an explosion of that sort. NASCAR impounded the car. They wanted to find out what happened so they could prevent it in the future.
In dirt, there's virtually no pro-activeness on safety. We just have a lot of head turning going on from sanctions, manufactures, drivers and fans.
If you take look at other forms on motorsports, it's the very opposite. A death is an eyeopener to something that can be improved. The wrecks are studied to prevent injuries in the future. Cars come back to the track re-built, safer.
The death of Dale Earnhardt brought countless changes to NASCAR. Safer walls designed to hinder the g forces to the driver on impact. Beyond the impact spot itself, foam has been placed inside the doors of the race cars, acting the same as safer walls on the object itself.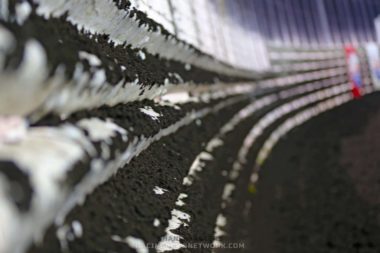 The safer barrier as it stands, likely wouldn't work in dirt racing. Dirt would build up behind the steel wall and in between the foam. That would make the wall harder as the foam itself wouldn't be allowed to compress and absorb the impact as it was designed.
I'm no rocket scientist, but there certainly seams to be a way around that. A flexible cover. A cover placed over the top of the wall should prevent dirt getting behind the wall.
Again, I'm not an engineer, I don't have the answers myself. But I haven't even seen anything so much as tested and that's more my point. Meaning nobody is even attempting to make safer walls work on dirt tracks.
Safer car components aren't in development. Cars aren't being tested. The search for the perfect chassis construction or tube placement isn't in the works. No progress is being made in any regard to safety. This is the part that irritates me.
The cost of such safer racing walls doesn't help. These small dirt tracks are barely getting by as it is. These tracks are closing faster than we can build new ones. Asking track owners to install walls in the $100,000 range would put many under. But if the sanctioning bodies would work together they could force safer walls to be installed on every new dirt track built in the future. So only existing tracks would be exempt from building safer walls.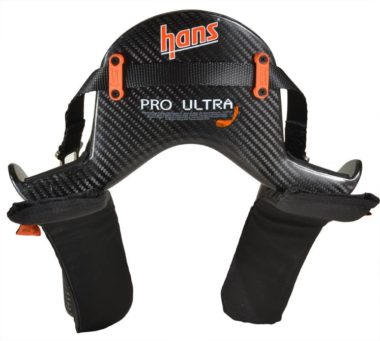 Unlike safer walls, the safety equipment worn by NASCAR drivers has actually trickled down to dirt racing drivers. Enter the hans device. This is literally the only thing, other than seat technology, that I've seen reach the dirt track level as far as safety advancements in nearly 20 years. 20 years of motorsports safety advancements, countless deaths, we've got the hans device. Even still, it should be mandatory yet it's just an option in most series.
F1 lost Jules Bianchi last year. Since his death F1 and the FIA have been proactive in making the cars safer. A closed cockpit has been in development by F1 teams as a result. The new cockpit was suppose to be on the grid in 2017 but it has been pushed back to 2018. They are at least working on it.
The bulk of new safety improvements aren't going to come from the track via things like safe walls, it's too expensive on dying dirt tracks. While moving of wall openings and trackside objects are feasible changes to the tracks. The majority of changes need to be done to the cars themselves.
Maybe that's an added tube, maybe a bigger tube, maybe it's slightly bigger car with more of a cushion area around the drivers head. Maybe it's just a different front bumper. An inch here and an inch there will save lives. But where those extra inches should be and what they should be filled with aren't being tested. I don't have the answers. Nobody does because testing scenarios aren't being carried out.
A slightly different design isn't going to dramatically increase the cost of cars and/or tickets. A testing facility could be setup and built by all the major dirt sanctioning bodies, or they could rent tests at the current NASCAR Research & Development Center. Then new rules and body modifications need to be formed based on testing results and those rules need to be applied to all series at once, not individually. Those rules would likely only apply to new cars, saving cost on current teams.
When the costs are spread all the way across the board with multiple series acting together then the costs are minimized. Everyone needs to work together or we won't get anywhere. You can't place all the burden of dirt car safety development on one series. No one dirt series has the NASCAR sized checkbook for safety development but if you combine all the dirt series you're getting closer.
Part of the lack of dirt track racing safety improvements is the stubbornness to any change itself. Cars may need to be re-designed, that's not going to go over well in any series. However, there's a dirt track death every few months. If you aren't embracing change or putting pressure on people who write the rules, then you are partially to blame for the next death. You won't have to wait long to feel that burden again.
Dirt track racing deaths don't bring safer technology advancements to the dirt cars. Instead we turn our heads and hope for the best the next time the exact same incident occurs.
Author: Shane Walters