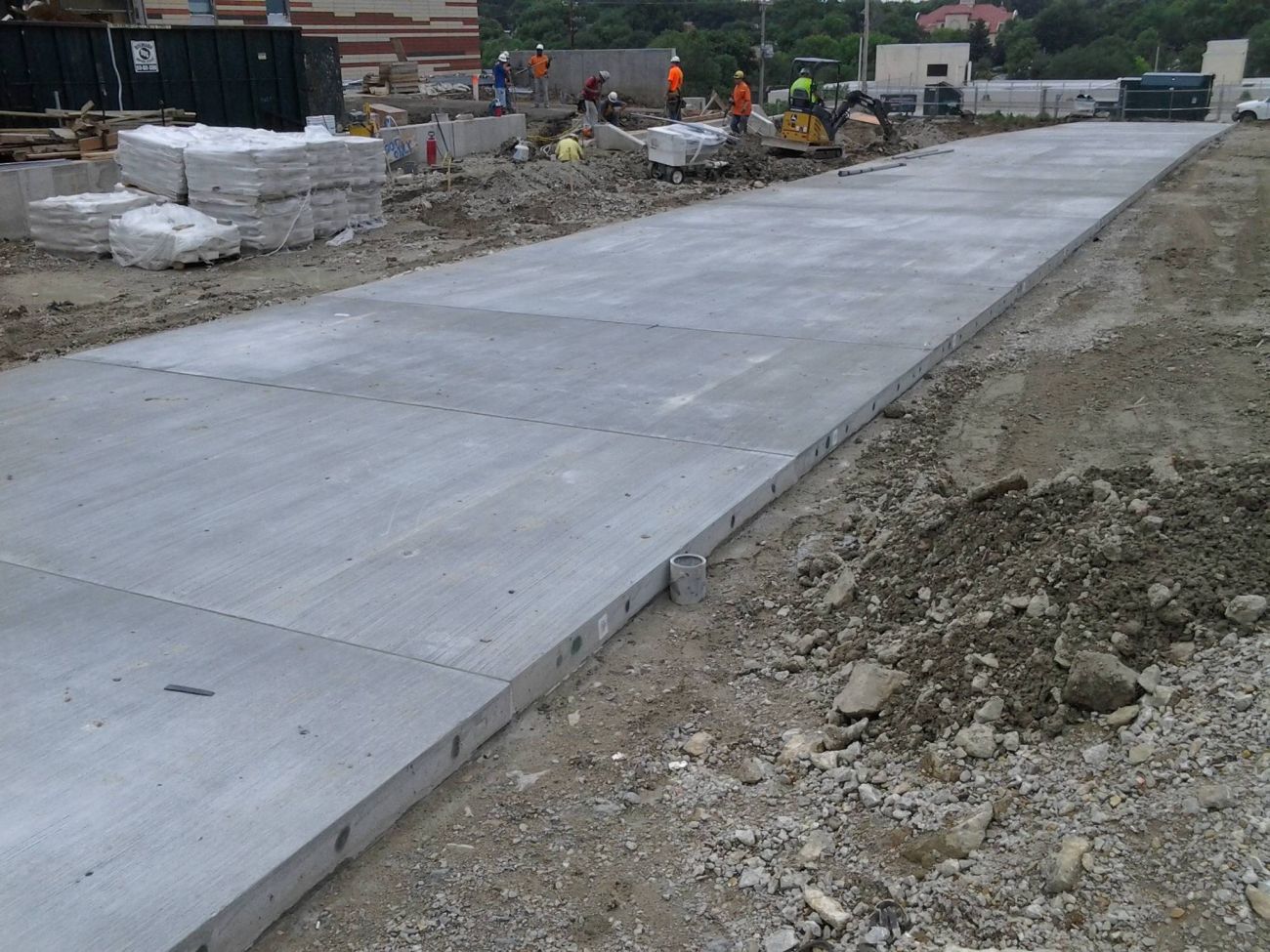 Missouri Smart Highway Project on I-70 by Integrated Roadways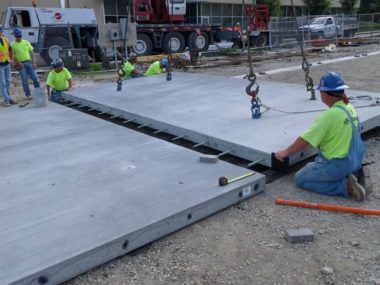 The ultra futuristic Missouri smart highway project is gaining steam. The project has been proposed by Integrated Roadways designer and engineer Tim Sylvester. It's the solution to a big problem that myself and all Missouri transporters are fully aware of, our roads are bloody pot-holey trash.
Why is this smart highway so awesome? The roads are no longer just poured concrete. These pre-fabricated slabs are embedded with intelligent transportation systems. Beyond technology, it's cheaper to build and cheaper to maintain.
What does that mean? It means our roads could have technology matching and beyond our smart phones.
It won't play 'Orange is the New Black' on Netflix but the road itself could report the condition of the roads lying ahead. This technology includes Wi-Fi built into the road itself so if we want to get technical it could play previously mentioned jail show. If the kids need Wi-Fi to update their Tumblr page on the family trip from St. Louis to Kansas City, than you can pay a fee and get it from the concrete below.
The roads could also be heated for quick snow & ice removal. Not only does ice cause cracks, traffic and accidents but so do snow trucks. If the road heats itself, none of that applies and roads now last much longer, 4 times longer as claimed by Integrated Roadways.
Wireless EV charging is also possible. Telsa has taken off in recent years, even in the MidWest. So those battery powered machines could charge on the go, the days of the recharge station could come to an end.
Driverless cars and trucks could take action on a 200 mile stretch between Kansas City and St. Louis. Corporations would likely embrace this technology with open arms. A large portion or all of the road bills could be taken care of via subscriptions for allowing driverless trucks.
In fact, most of these above services above could be subscription based. Meaning the road could very literally pay for itself as car technology catches up to the road beneath.
A majority of the transporters will use the road free of charge as most of us lames lack electric or driverless cars. As more and more people have these things regular transporters will pay less and less in terms of tax dollars or worse the proposed toll booths.
The construction speed is about five times faster than traditional pavement

– Tim Sylvester
It sounds futuristic, which it is. However, the future is here and it should be embraced especially when it's cheaper. The technology has already been installed on a stretch of Interstate 35 and a new building at the University of Missouri-Kansas City.
As a Missouri native myself I can tell you first hand MO isn't known for embracing modern design of any sort. I could strongly argue that in 1972 modern architecture was officially rejected by St Louis residents as Pruitt-Ego came crumbling down but that's another story entirely. However, we can still flip that entire script and prove hick stereotypes to be false.
The possibilities are endless for the smart road technology. As technology improves, which it will, software can be updated and new systems could launch immediately. It's adaptable.
Tim Sylvester told the Kansas City Business Journal that IntegratedRoadways estimates a smart highway would cost $3.6 billion. That price is within MoDOT's range of $500 million to $4 billion for road repair. A smart highway, which uses precast concrete slabs, is faster to install and has a longer life than a traditional highway, which means reduced maintenance costs, he said. An estimated 40% savings on road construction and repair.
MoDot doesn't know where they will find the money to repair the crumbling roads in Missouri. The problem is now thousands of miles long. This smart highway solution by Integrated Roadways and Kansas City resident Tim Sylvester is cheaper and could offer adaptable integrated subscription services, what are we waiting for exactly?
Author: Shane Walters
Integrated Roadways Smart Highway Photos
Integrated Roadways Smart Highway Video
Tim Sylvester Presents Smart Pavement for I-70 Highway Project
Photo/Video Source: Integrated Roadways