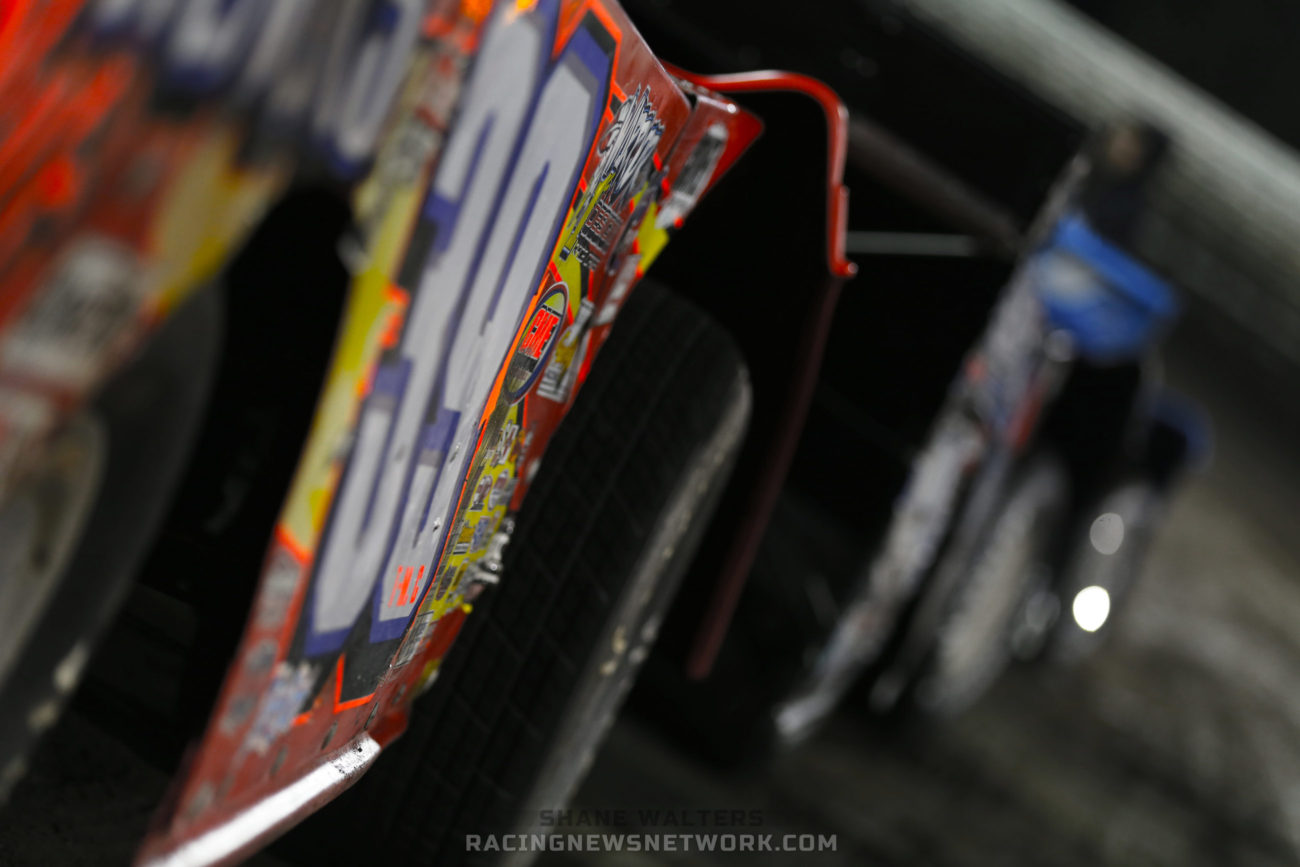 Dirt Tracks Work Together to Grow Mutual Attendance
Dirt tracks working together, this is a growing trend in the world of dirt track racing. In years past, dirt tracks all across the country would purposely schedule conflicting events with neighbor tracks. Many dirt track owners have realized that putting your neighboring dirt tracks out of business does not mean a boost in attendance at your track, it actually means the opposite.
Knoxville Raceway announced in a press release that they were taking this approach with surrounding dirt tracks. Knoxville Raceway, Badlands Motor Speedway and Jackson MotorPlex are working together for 2017 season.
"In an effort to enhance and continue building sprint car racing in the region, the three tracks have agreed to not compete against each other during high profile racing events in 2017."

-Knoxville Raceway
Two tracks are usually better than one, three is better than two. It gives drivers and fans options. They don't want to go to the same track every week. When you have several neighboring tracks it actually helps the attendance at all three speedway's. The attendance of your dirt track is actually fairly dependent on neighboring tracks thriving at the same time.
A single monopoly dirt track can thrive on it's own. Putting your neighbor out of business with combatant schedules can sometimes work in your favor. But that's only in the short game. That's not a long game approach to growing the sport as a hole. It won't help you set any attendance records and will eventually backfire on you fail to grow the sport by yourself.
A single track can't go the sport by themselves. Three tracks will attract more dirt track fans to the area than just one track. Drivers probably won't relocate to the area for just one track. But if you have 3 tracks nearby, drivers flock to the area for the options.
Fans do the same. When dirt track fans are considering an out of state move they are taking dirt tracks into consideration. We've all done this when looking to move out of sate. Racing is in our blood, a good dirt track is more important to us than a nice community park or a local zoo. An area with three or more dirt tracks will attract more permanent resident dirt track race fans as well as weekend travelers, than a single track.
Beyond current fans and drivers. Having three dirt tracks in the area builds a new generation of dirt track fans faster than a single track. For example, one new fan visits track A for the first time, falls in love with the sport. Now, we have a new dirt track fan who will also want to check out nearby track B and C. You have 3 tracks growing the sport in a single area, instead of just one. Each track is picking up new fans from the other two tracks and vise-versa.
The future of the sport is dependent on attracting a new, younger audience. All the time. Attracting a single new fan in your area might sell 10-30 or more seats in 5 years. That new fan brings his buddy to the track with him every few months, or even just once a year. It's a never ending and very important cycle to grow the sport.
"With the 2017 sprint car season scheduling underway, we are excited to be a part of putting together a schedule that helps promote our special shows at Knoxville, as well as those at Badlands Motor Speedway and Jackson Motorplex. Our three tracks working together will benefit fans and teams alike," said Knoxville Raceway Race Director John McCoy. "I know Tod, Chuck and I share the same goal to continue to advance the popularity and growth of sprint car racing in this region by continued cooperation between the three tracks."
"With all three tracks sitting down and working through their 2017 schedules together and honoring each tracks large events is a huge step for the Midwest and Sprint Car Racing," said Tod Quiring of Jackson Motorplex. "This is going to give every fan and competitor the opportunity to attend all of the large events at Jackson Motorplex, Badlands Motor Speedway and Knoxville Raceway. I feel this is a great start to build on and I'm looking forward to all working together on future opportunities."
"It has been a giant step in the right direction to have all three of our legendary dirt track facilities at the same table to discuss ways to make the 2017 race season the best possible for race teams and race fans alike," said Badlands Motor Speedway founder Chuck Brennan. "Personally I am excited to not only visit both Jackson and Knoxville next year for their key races, but to host both Tod and John at BMS in 2017. I am a big fan and both these tracks do it up right!"
Working with your neighboring dirt track is a great thing for business. Stomping out the competition might work for car washes, bakeries and drug dealers but it no longer applies to the dirt track business model. It's just not in your tracks best interest.
Knoxville Raceway, Badlands Motor Speedway, and Jackson Motorplex are just three, of many, dirt tracks working together across the country. Working together to grow the sport as a whole is what's best for the sport.
Quotes:
www.knoxvilleraceway.com
www.badlandsmotorspeedway.com
www.jacksonmotorplex.com
Author/Photos: Shane Walters