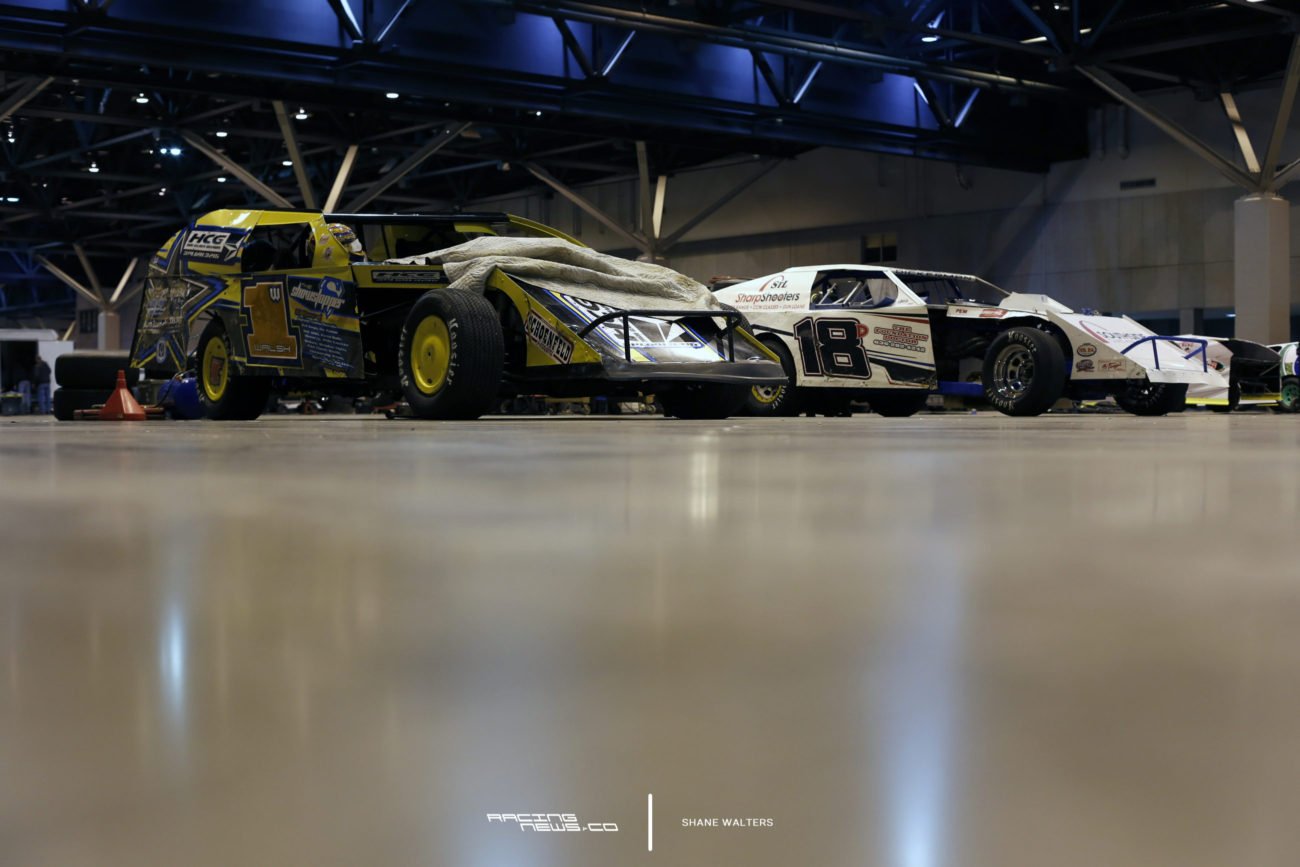 2016 Gateway Dirt Pit Stalls – Go Behind the Scenes on Move in Day
Take a look at the 2016 Gateway Dirt Nationals pit stalls ahead of the event. Today, dirt racing invades The Dome at America's Center.
Last night teams from all across the country began rolling into the stadium. They unloaded their cars and setup pit stalls. I've been working on gathering an entry list, but apparently it's a hard thing to come by.
I will say the Gateway Dirt Nationals is stacked with local talent and big name dirt late model drivers. A few of the drivers I've seen thus far; Scott Bloomquist, Bobby Pierce, Kenny Wallace, Gordy Gundaker, Kyle Steffens, Kevin Weaver, Ray Walsh and Lance Dehm. That's a very short and incomplete list of the drivers I've seen. I couldn't tell who most of the dirt late model drivers were last night as their trailer was not unloaded.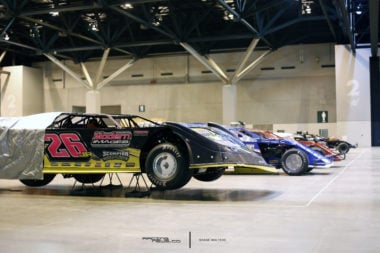 Most teams have rented a single car pit stall. Meaning, no trailer. The cars are dropped off and the trailer is parked across the street.
There are only a select few who purchased a pit stall big enough for their enclosed trailer rig. However, for those guys the rig must be detached from the trailer. They have the trailer only, with the hauler also parked across the street.
Many were questioning how the Gateway Dirt Nationals staff could fit 400 race cars in a single building. However, the room is there. The America's Center Convention Complex has an amazing amount of space. A total of 502,000 square-feet in the L shaped building. The complex is attached to The Dome.
The convention center also happens to be one of the most beautiful modern minimalist interiors I've ever seen in St. Louis. I want to live in there.
Need something more exciting to look at? You can watch the 'Gateway Dirt Nationals track test' video here. Also, photos from the on-track test can be seen here.
You can view the Gateway Dirt Nationals event schedule for this weekends event here.
We're based in St. Louis so you bet we're covering everything for this event. You can view the full archive of Gateway Dirt Nationals news coverage here.
Take a look at the pit stalls for the Gateway Dirt Nationals below.
The Gateway Dirt Nationals event takes place this weekend at the Edward Jones Dome in downtown St. Louis, Missouri. To get tickets to The Dome Dirt Race visit GatewayDirt.com
2016 Gateway Dirt Pits – Pit Space Photos
Photos: Shane Walters