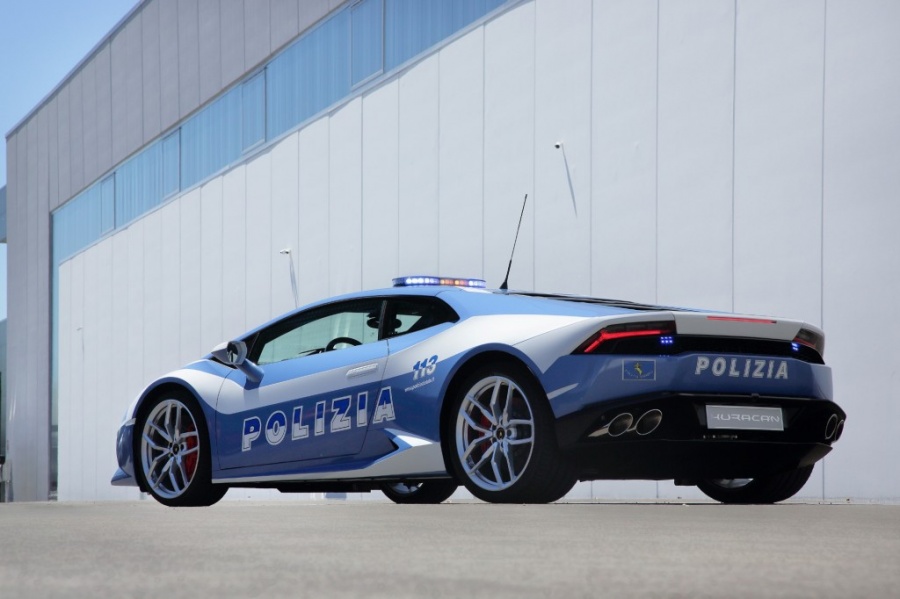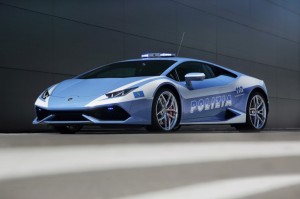 Lamborghini Police Car When Things Go Wrong
The Lamborghini Police Car shown below takes all the fun out of owning that new Ferrari FXX, purchased for 1.5 million euros. You thought you were in the clear from the man and any stubborn authority figure. Now, you're laying face down chewing into the dirt with a knee pressed to your back.
Let's backup and I'll set the nightmare scenario for you. You're an italian wine maker who just hit the lottery courtesy of your new batch of fancy grapes.
Now you can comfortably purchase that shiny new Ferrari. Perhaps a matte Ferrari if you're up on the latest design trend. You've been staring through the window at that Ferrari FXX since you were little. Now, you get to own one of your own.
You walk into the dealership door, decline the cheese and the wine. After all you can't enjoy your wanker competitor wine makers product. Cheese just doesn't work without wine. Besides is it really a good idea to drink and drive off in your new supercar? Who's idea was this anyway?
The cash only purchase puts you driving out of the lot in your Ferrari. Stepping on it is the only option. If you didn't already wreck.
A complete lack of understanding when it comes to the led lit traction control button can get you in trouble. If all fenders remain then you're on your way to the highway.
160mph later, those other cars are like a Caterham F1 car in qualifying. Those things are flat in the way. The freeway shoulder is now a passing lane. Cops, what cops? I can't be caught. Helicopters cant even catch me, vigilantly.
A dot in the rearview is getting bigger. That's not possible, what's this?
It's a baby blue Lamborghini coming into view via the rearview mirror. You guess the feisty guy wants to race so to high gear you go. Lights come on. You're being pulled over by the Lamborghini Police Car and now you're laying aside the highway with a load of dirt in your face.
That Lamborghini Huracán LP 610-4 Polizia really killed your fun. What a terrible day. That Lamborghini Police Car really is a vigilante's nightmare.
Don't sweat it though, other than the possibility of your now revoked license you'll be ok, off with community service.
Author: Shane Walters ( Racing News Network )
Lamborghini Police Car Photos