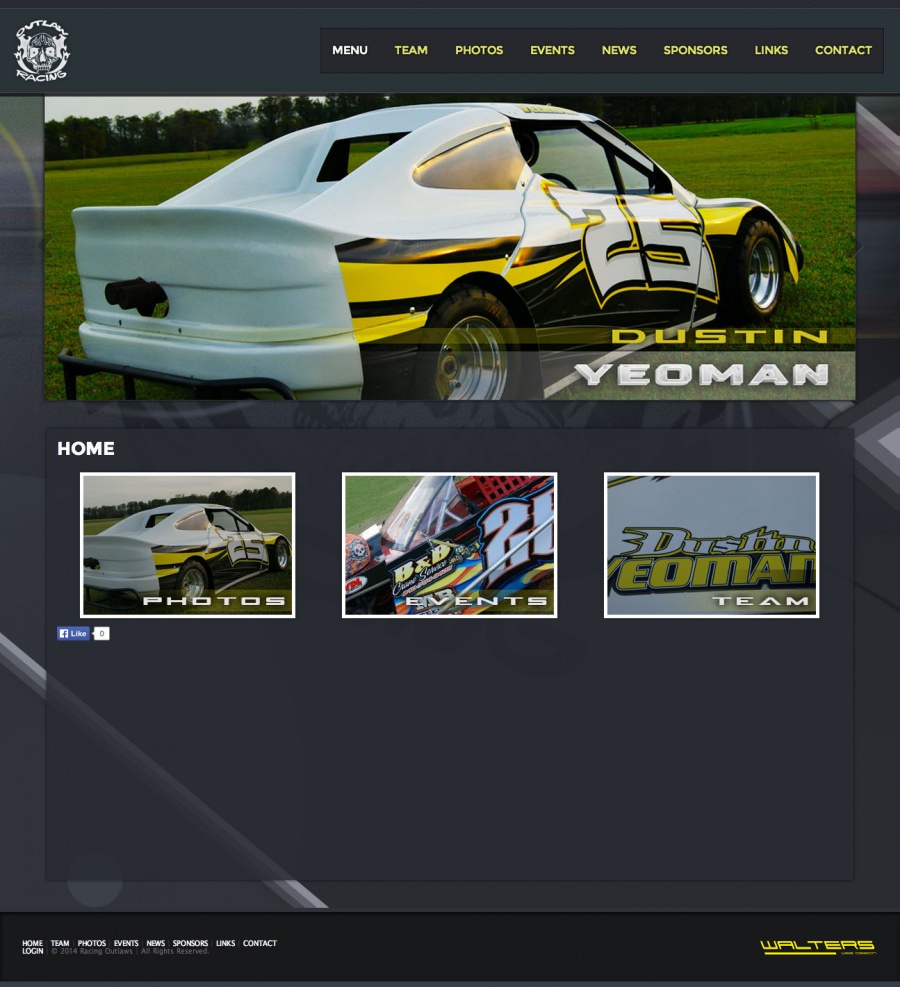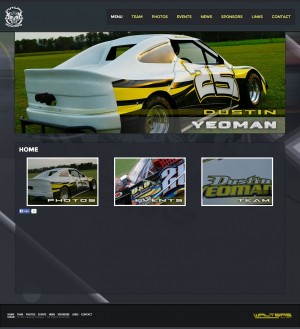 Yeoman Outlaw Racing Driver Website
(MAY 1ST, 2014) Meet Racing Outlaws Carl and Dustin Yeoman, a racing team from North Carolina. The team originated in 2005 as Carl Yeoman entered Fayetteville Motor Speedway for the first time. Now the next generation of Yeoman racing drivers has circled the track, Dustin Yeoman.
Dustin Yeoman began his racing career at age 7 at Crossroads Motorplex, winning his first race. He spent the following two years on the dirt oval kart circuit. A recent move to North Carolina placed him in a new racing division. The class of choice was the Bandolero division in the INEX Series where he is currently competing.
Father, Carl Yeoman in his sophomore racing season took the Dublin Motor Speedway track championship. Running in the mini stock division, he had an average finish of 3rd. He held a best finish of 2nd, by .47 seconds to be exact. Carl missed the 2007 season of racing due to a military relocation in Georgia on Moody AFB.
For the 2014 season, Carl Yeoman has purchased a Street Stock car which is currently under construction. The car will be ready to race once financial assistance can be found. Until that time, Carl's efforts are focused on getting Dustin what he needs to become a better driver and competitor on the track.
Dustin Yeoman climbed behind the wheel of his Bandolero for the first time in April. His first event offered a podium result of 3rd against 9 competitors. As of now the 2014 plans are for Dustin Yeoman to run the full racing season at Wake County Speedway.
Outlaw Racing is pleased to announce their new racing driver website to the motorsports community. To browse the new racing driver website please point your browsers to http://www.RacingOutlaws.com .
Stay tuned to the new Racing Outlaws website throughout the racing season to receive up to the minute updates. The racing driver website will be updated regularly with team photos. Be sure to visit the photo albums for any race fans entertainment purposes.
Racing Outlaws
http://www.RacingOutlaws.com
Walters Web Design
http://www.WaltersWebDesign.com
https://www.facebook.com/WaltersWebDesign
http://www.instagram.com/WaltersWeb
Written By: Walters Web Design
About Racing Outlaws
Outlaw Racing is a team based in North Carolina. Dustin Yeoman is a Bandolero racer while his father Carl is in the process of building his racecar for a 2014 debut.
About Walters Web Design
Founded in 2004, Walters Web Design specializes in automotive website development and graphic design. We use advertising and social marketing to help facilitate visitors and potential customers to all our client websites. "We take pride in all of our customer websites and we want each design to be better than our last. We feel this is what has put us above all the rest in our industry." Walters Web Design is pleased to partner with 'Outlaw Racing' for the first year and we look forward to working with them far into the future.
Outlaw Racing Driver Website Photos