Josh White ARCA Racing Driver Website Design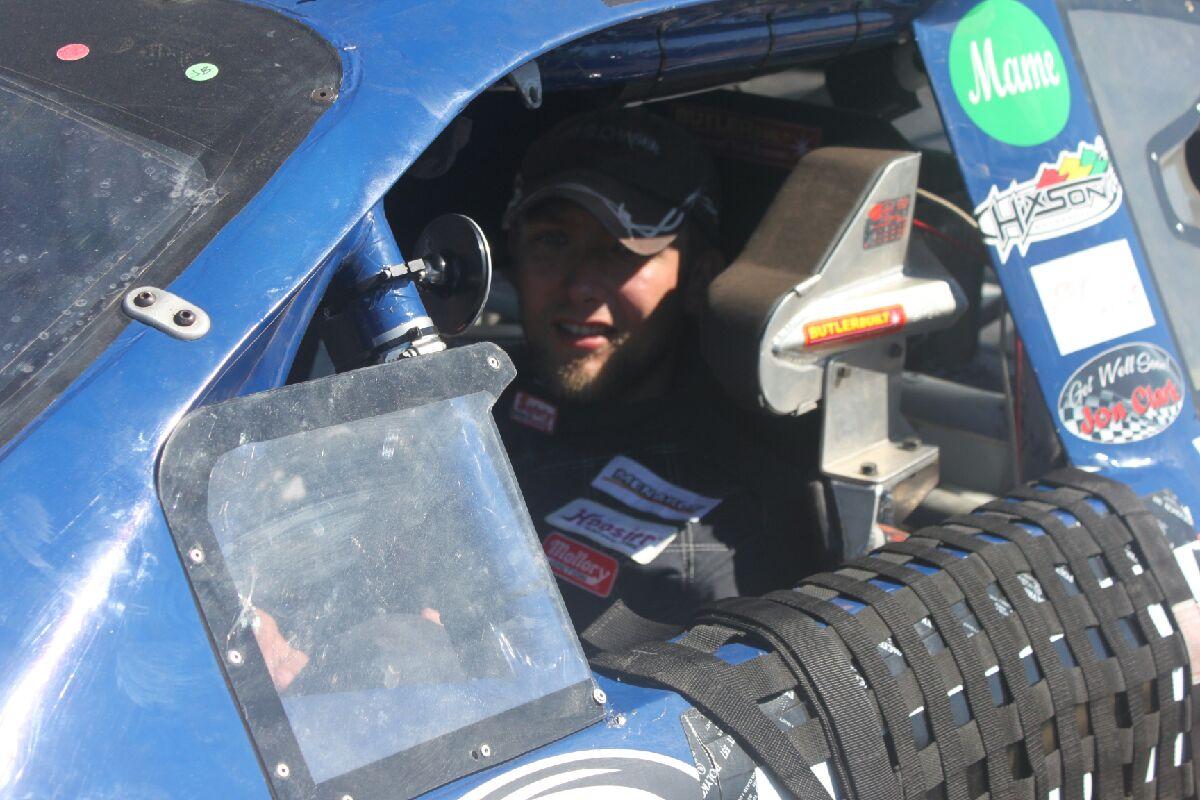 ARCA Racing Driver Website Design Launched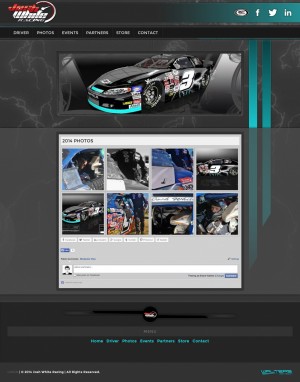 ARCA Racing Series driver Josh White has launched a new website design. Josh White Racing sets for 2015 preparations.
West Virginia's Josh White gets a new website which re-brands him and his race team for success. White Lightening has always had the endless drive to succeed and with the help of his new partner Walters Web Design & Racing News Network some new achievements have been made.
" I am astonished by the job that Shane Walters and his company has done with our website, it is professional, engaging, and up to my level. I have always been the one to do and want things to be different, and to also be different than my competition. With the help of my friends at Walters Web Design and Racing News Network that has all been made possible. I am excited for 2015, I am excited for JWR and all of its partners" Josh White said.
Josh White and his team are excited to debut their new website design, please log on at http://www.JoshWhiteRacingLLC.com to browse the ARCA Racing Series Driver Website, or visit the JWR official store for Official JWR merchandise.
Josh White Racing has gone through some really tough times in the previous two years; with the help of his Press Representatives,  his new web development team, and his outstanding knowledge of motorsports marketing all things can be made possible in such a tough industry. As we all know, Josh never stops and something is bound to happen.
White said in a statement today "things around here are about to get really interesting, and if we don't accomplish what we want to, it will happen in time. This is what I do, this is who I am, and I will do everything I can to get behind the wheel of a race car to not only make myself happy, but to bring entertainment to my amazing fans and to grow my partners through motorsports."
Josh is still in need of sponsors for 2015, and is bringing on board several. We will be able to release to the public when JWR gets its press conference scheduled to announce its plans for 2015 and answer any questions from the press. To learn more about sponsorship opportunities with Josh White Racing, please go to the teams contact page. They would be happy to go into detail on how motorsports marketing can significantly grow your business.
Author: Josh White Racing PR
Josh White Racing
http://www.JoshWhiteRacingLLC.com
http://www.Facebook.com/JoshWhiteRacing
http://www.twitter.com/JoshWhiteRacing
Walters Web Design
http://www.WaltersWebDesign.com
http://www.facebook.com/WaltersWebDesign
http://www.instagram.com/WaltersWeb
About Josh White
Josh White is acknowledged as one of the most exciting up and comers in the ARCA Racing Series, Josh is regularly called "White Lightning" by those close to him due to his speed on track as well as his determination and endless drive to succeed. Josh began racing at a very young age in anything that would "go fast".
He quickly got up to speed racing in 2007, racing IHRA Street Modified with four wins at Kanawha Valley Motorsports Park designed to emphasize driver skill over car preparation.
After winning regularly in 2007,  Josh stepped up a class to IHRA Modified in 2009 capturing five wins at Kanawha Valley Motorsports Park.
In 2010, Josh White enlisted in the U.S. Marine Corps Reserve where he underwent training, testing his limits both mentally and physically. Until this day, Josh is currently still enlisted in the U.S. Marine Corps and has so far nearly five years of service and is in the Reserves.
After racing and competing against the best driver in his class, Josh began exploring other opportunities to compete at a higher level to keep him challenged. In 2011, Josh set his sight on stock car racing after being back from U.S. Marine Corps training and moved into IMCA Crate Late Models earning five top fives and one win at I-77 Raceway.
In 2012, Josh White made a big jump to the ARCA Series, where he began testing with multiple teams to prepare for his future. Josh's official rookie season started in the ARCA Series at Toledo Speedway where he gained a 13th place finish experiencing engine and communication issues during the race event.
August 2013 saw Josh signing with an ARCA Team where he will compete in select ARCA events and continue the persuit of his dreams. Josh's aggressive, banzai on the edge driving style has made him not only a crowd favorite, but one of the drivers getting the most media exposure.
About Walters Web Design
Founded in 2004, Walters Web Design specializes in automotive website development and graphic design. We use advertising and social marketing to help facilitate visitors and potential customers to all our client websites. "We take pride in all of our customer websites and we want each design to be better than our last. We feel this is what has put us above all the rest in our industry." Walters Web Design is pleased to supply the Josh White Racing LLC ARCA Racing Driver Website for the first year and we look forward to working with the team far into the future.
Josh White ARCA Racing Driver Website Design Photos